HR-AZ/HR-A SERIES Reloading Balances
Fast and accurate precision measurement from 252gram x 0.0001gram or 3889 grain x 0.002 grain. Compact and robust design by A&D with 5 years warranty
Product Brochure & Manual
Related Video
0IbcK6U-VgY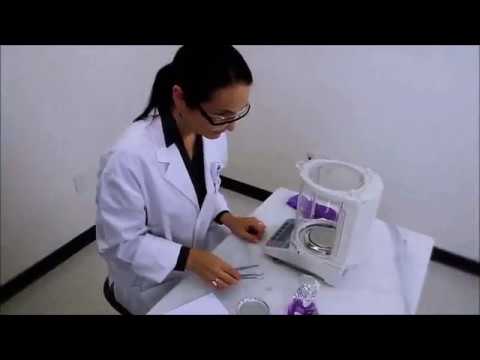 A&D HR-A / HR-AZ Compact Analytical Balances latest in precision lab weighing
Features
HR-250A: 252gram x 0.0001gram or 3889 grain x 0.002 grain
HR-251A (Smart Range): 62gram x 0.0001gram or 956 grain x 0.002 grain
HR-251A (Standard Range): 252gram x 0.001gram or 3889 grain x 0.01 grain
Fast stabilization in 2 seconds
Industry leading 5 years warranty
Fast stabilization in 2 seconds
Large removable breeze break with antistatic coating
Compact foot print: 198 mm × 294 mm
Rotary sliding doors requiring no extra space at the rear
Automatic calibration with an internal mass (HR-AZ)
Clear, reverse-backlit LCD
Fourteen weighing units including a user-programmable unit
GLP/GMP/GCP/ISO compliant output
Counting mode with the Automatic Counting Accuracy Improvement (ACAI) function
Percent mode function
Adjustable response characteristics and hold function
Statistical calculation function
Comparator function with buzzer
Auto power on/off function
Additional Information
For HR-250A weighing specification is 252gram x 0.0001gram or 3889 grain x 0.002 grain
For HR-251A weighing specification (Smart Range) 62gram x 0.0001gram or 956 grain x 0.002 grain, (Standard range) 252gram x 0.001gram or 3889 grain x 0.01 grain. (Smart range function: The minimum weighing value will switch to 1 mg automatically when the display value exceeds 62 g but returns to 0.0001 g by pressing the RE-ZERO (tare) key).
Model
Capacity
Weighing Pan
Unit Price
excluding GST
Action
HR-250AZ

252g x 0.1mg

//= $_catacity?>
Ø90mm
$2170.00
Add to cart
HR-251A

62g x 0.1mg

252g x 1mg

//= $_catacity?>
Ø90mm
$1770.00
Add to cart
| | | | |
| --- | --- | --- | --- |
| HRA-02 | Quick USB interface with cable | $220 | Add to cart |
| HRA-08 | Ethernet interface with WinCT-Plus software | $1105.50 | Add to cart |
| HRA-09 | Built-in rechargeable battery | $726 | Add to cart |
Where can I purchase this equipment?

A&D Australiasia has a nation wide dealer network with outlets in all capital cities and in most regional locations. Call Toll Free 1800 241 434 for the location of your nearest dealer.

My product requires service/repair, how do I arrange this?

Contact the A&D Australiasia Service department on 08 8301 8120 or at service@andaustralasia.com.au and they can advise on and coordinate your service requirement.

All A&D products purchased within Australia are covered by a warranty period which varies from 12 months to 5 years depending on the model.

Warranty covers against any defects in the material and workmanship negligence during the manufacture or assembly of the product for the period of the warranty.

Warranty claims should be submitted through your initial dealer or place of purchase with your proof of purchase tax invoice.