SV-A Series Vibro Viscometers
The SV-A is the latest addition to the family of revolutionary Sine Wave Vibro Viscometers. The SV-10 and SV-100 have introduced a ground breaking new discipline to the viscometry market with their ease of operation, high accuracy and fast testing times.
Product Brochure & Manual
Related Video
TpCRsLD51OA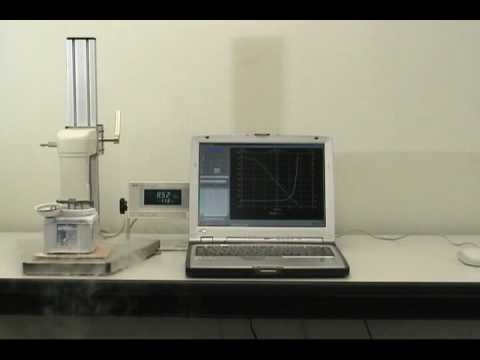 Amazing Oil Viscosity Test - Ambient to Minus 40 Degrees
Features
Industry leading 5 years warranty
Very small sample size: The SV-1A requires a sample volume of only 2ml (SV-10A: 10ml or more) so users do not waste any samples and can save costs
Titanium sensor plates: Anti-corrosive, titanium (JIS Class 2) sensor plates, which are resistant to chemical substances
X-Y-Z stage: Fine position adjustment of the sample cup in three axial directions
Detachable sensor unit: The sensor unit can be detached from the stand and conveniently used for field research purposes
Standard carrying case: A portable carrying case is provided as standard for field research purposes
Auto hold function: When the change of the displayed viscosity value is within the stabilization range for a fixed period of averaging time, the Stability value is set to hold. This function is useful when measuring in the field
Accessories & Options
(scroll right for purchase/enquiry details)
| | | | |
| --- | --- | --- | --- |
| AX-SV-54 | Sample Container Set for SV-10A. (Standard) | $ POA | Enquire |
| AX-SV-55 | Sample Container Set for SV-A. (Standard) | $ POA | Enquire |
| AX-SV-56-1 | Container Holder for 2ml×5 pcs - Transparent | $ POA | Enquire |
| AX-SV-56-2 | Container Holder for 2ml×5 pcs - Black | $ POA | Enquire |
| AX-SV-57 | Container Table for 2ml container×2 pcs | $ POA | Enquire |
| AX-SV-58 | 2ml with lid×100 pcs - Polycarbonate | $ POA | Enquire |
What has most effect on viscosity measurement? 

Temperature is one of the most influential factors on viscosity. In general when temperature is low, viscosity becomes high, and temperature is high, viscosity becomes low.

How long does a viscosity measurement take?

The SV Series displays viscosity just about 15 seconds after pressing the Start key, and continues displaying real-time measurement values from then on.

All A&D products purchased within Australia are covered by a warranty period which varies from 12 months to 5 years depending on the model.

Warranty covers against any defects in the material and workmanship negligence during the manufacture or assembly of the product for the period of the warranty.

Warranty claims should be submitted through your initial dealer or place of purchase with your proof of purchase tax invoice.