Moisture Analysers with SRA Technology
Our straight halogen lamp and uniquely designed SRA (Secondary Radiation Assist) filter gives shorter measurement time, thanks to fast and uniform heating. The ergonomically designed pan handle eliminates mishaps such as burns when moving a hot sample tray into or out of the unit from either side.
Product Brochure & Manual
Related Video
6WE0389zClE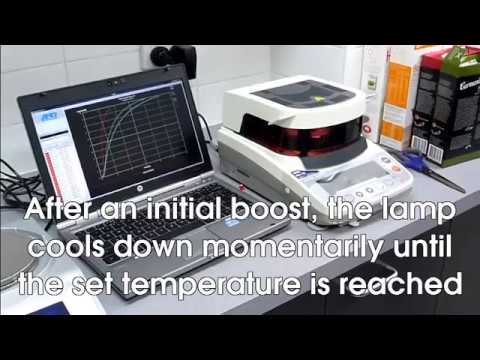 A&D Moisture Analysers Demonstration
-8XbqN2Igmg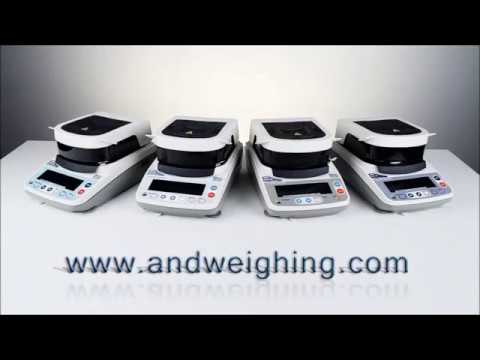 Moisture Analyser overview
Features
Industry leading 5 years warranty
Fast and uniform heating with a halogen lamp and innovative SRA technology
High repeatability of 0.001% (standard deviation)
Sodium Tartrate Dihydrate samples provided to allow accuracy check
Memory function to store data
Four measurement programs
Clear and easy to see VFD display
Easy handling of sample tray eliminates the possibility of burns
Glass window allows check of heating
Self check function
Standard RS232C serial interface
Conforms to GLP standards
Accessories & Options
(scroll right for purchase/enquiry details)
| | | | |
| --- | --- | --- | --- |
| MAAX-34-240V | Halogen Lamp 240v 400W | $245.00 | Add to cart |
| MAAX-31PANMXMF | Reuseable Trays 85mm (100 pieces) | $320.00 | Add to cart |
| MAAX-30PAN-MX | Disposable aluminium pans (100 pieces) | $160.00 | Add to cart |
| MAAX-43CALMX | Temperature Calibration Meter | $ POA | Enquire |
| MAAX-38COVERMXMF | Plastic Display Cover (2pcs) | $125.00 | Add to cart |
| MAAX-33TESTMXMF | 15.66% Test samples (30g x 12pcs) | $430.00 | Add to cart |
What is the difference between MS/MX/MF/ML and Karl Fischer type analyzer?

MS/MX/MF/ML is a heating and drying method analyzer that compares weight before and after heating and drying, while a Karl Fischer type analyzer titrates KF reagent that contains iodine to sample electric-chemically.

Can any material be tested with the analyzer?

1. Materials that are explosive and/or flammable and/or emit fumes when heated are not suitable to be tested by heating and drying method. Those materials must not be tested with the analyzer.
2. Materials whose surface gets dried first and forms a membrane that makes pressure inside high must not be tested because they may be dangerous.
3. Materials whose characteristics are unknown can be 1 or 2 as above and thus, should not be tested.

All A&D products purchased within Australia are covered by a warranty period which varies from 12 months to 5 years depending on the model.

Warranty covers against any defects in the material and workmanship negligence during the manufacture or assembly of the product for the period of the warranty.

Warranty claims should be submitted through your initial dealer or place of purchase with your proof of purchase tax invoice.