AD-1683 Static Eliminator
The AD1683 static eliminator, which incorporates a high-voltage power source, is a DC power-operated small-size device which can eliminate static electricity from charged objects by passing the items through the de-ionizing field produced at the front of the static eliminator.
Product Brochure & Manual
Related Video
GqGg8koVyvI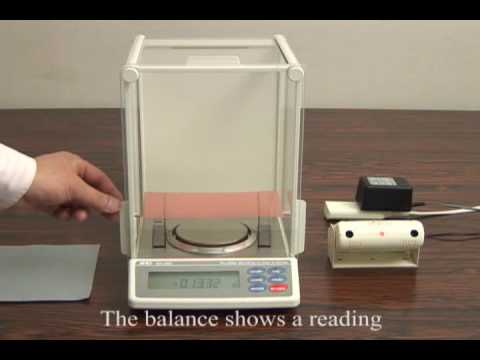 AD-1683 Static Eliminator from A&D
Features
Can be used in conjunction with all A&D Weighing Equipment
Can be easily and safely installed because they require no high-voltage wiring
Being of a DC type, this static eliminator has a remarkable ability for generating ions and can be used for elimination of static charges from quickly running or highly electrified workpieces
Little or no reverse charge is induced by irradiated ions because of its excellent ion polarity balance
Achieves static elimination with a high degree of efficiency regardless of the polarity or the potential of the charged object
Suited for static elimination in narrow and remote places because of its lengthy ion irradiation distance
Produces only a little amount of ozone thanks to its high ion generation efficiency
One year warranty
Model & Capacity
(scroll right for purchase/enquiry details)
Model
Capacity
Weighing Pan
Unit Price
excluding GST
Action
AD-1683

Static Eliminator

NA
$1930.00
Enquire
Where can I purchase this equipment?

A&D Australiasia has a nation wide dealer network with outlets in all capital cities and in most regional locations. Call Toll Free 1800 241 434 for the location of your nearest dealer.

My product requires service/repair, how do I arrange this?

Contact the A&D Australiasia Service department on 08 8301 8120 or at [email protected] and they can advise on and coordinate your service requirement.

All A&D products purchased within Australia are covered by a warranty period which varies from 12 months to 5 years depending on the model.

Warranty covers against any defects in the material and workmanship negligence during the manufacture or assembly of the product for the period of the warranty.

Warranty claims should be submitted through your initial dealer or place of purchase with your proof of purchase tax invoice.