FZ-i Series Precision Balances
The FZ-i Precision Balance brings top of the range performance to the price conscious. The FZ-i series' easy one touch internal calibration system provides high reliability & fail safe calibration. Featuring 1 second stabilisation with the C-SHS Weight Sensor.
PLEASE NOTE The Trade Approval capacities and resolutions table is at the bottom of this page.
Product Brochure & Manual
Related Video
gc_hTf2W3zo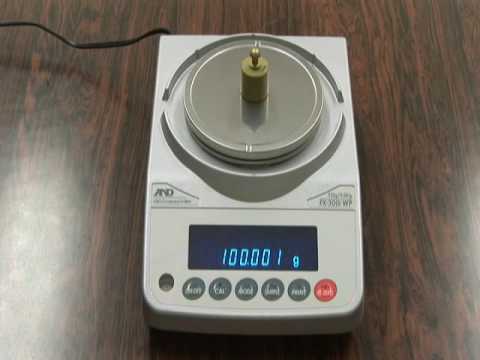 World's First Dust & Waterproof High Resolution Lab Balance with Internal Calibration A&D
Features
Can be NMI Trade Approved for FZ-300i & FZ-3000i models
Industry leading 5 years warranty
One touch internal calibration
Compact B5 Size Footprint brings minimal impact to your work environment
Fast Stabilisation Time of 1 second makes the unit ideal for high speed applications
Shock Absorber Function prevent damage due to accidental overloading
Choice of multiple weighing units including counting and percentage
Complies with GLP,GMP,GCP and ISO laboratory systems
Environment Setting allows set up to suit the operation area
Automatic Count Accuracy Improvement ensures optimum counting accuracy
Animal Weighing Function for weighing unstable samples
Statistical Calculation Function provides full stats reporting
Comparator Function allows the FZ-i to be used for filling or grading
Standard Small Breeze break on all models
Underhook weighing for testing density or weighing magnetic material
Quick USB Interface (Option)
LAN-Ethernet Interface (Option)
Rechargeable Battery (Option)
Additional Information
TRADE APPROVED BALANCE VERIFICATION
When a balance receives a certificate of approval from NSC/NMI it will be approved under a certain class of accuracy which determines the parameters that the machine needs to meet when submitted for trade stamping.
One of the key parameters that will apply is the verification interval which is the minimum increment that the balance can be approved to. Given the high number of divisions displayed by a balance the verification interval for trade will always differ from the best increment of the balance. An example would be in the case of the GX-2000 where the balance can be read to 0.01 g but the verification interval when the machine is stamped for trade is 0.1 g.
Most of the balances will still display the non significant digit, normally highlighted by a bracket or similar, but some balances such as the Class III EK-i will drop the last digit completely, while the EW-150i drops an entire range. It is important to remember that the verification digit is the one to which the balance is certified, to make things clearer we have listed the trade approved balances below complete with their approval accuracy class and verification digit.


Model
Capacity
Weighing Pan
Unit Price
excluding GST
Action
FZ-300i Trade

320g x 0.01g

//= $_catacity?>
Ø130 mm
$1716
Add to cart
FZ-3000i Trade

3200g x 0.1g

//= $_catacity?>
Ø150 mm
$2145
Add to cart
FZ-300i Non Trade

320g x 0.001g

//= $_catacity?>
Ø130 mm
$1474
Add to cart
FZ-500i Non Trade

520g x 0.001g

//= $_catacity?>
Ø130 mm
$1650
Add to cart
FZ-3000i Non Trade

3200g x 0.01g

//= $_catacity?>
Ø150 mm
$1903
Add to cart
FZ-5000i Non Trade

5200g x 0.01g

//= $_catacity?>
Ø150 mm
$2024
Add to cart
| | | | |
| --- | --- | --- | --- |
| FZ OP-02 | Quick USB Interface with cable | $220 | Add to cart |
| FZ OP-08 | Ethernet interface with WinCT Plus Software | $1072.50 | Add to cart |
| FZ OP-09 | Rechargeable Battery | $709.50 | Add to cart |
| FZ OP-10 | Small Breeze Break | $220 | Add to cart |
| FZ OP-11 | Large Breeze Break | $324.50 | Add to cart |
Does this balance have a waterproof version?

Yes, the FZ-i series has an IP65 water/dust proof version that you will find in our FZ-iWP series.

Are the FZ-i & FZ-iWP series, NMI trade approved models?

Yes, these are trade approved models. The NMI number is 6/4C/269

All A&D products purchased within Australia are covered by a warranty period which varies from 12 months to 5 years depending on the model.

Warranty covers against any defects in the material and workmanship negligence during the manufacture or assembly of the product for the period of the warranty.

Warranty claims should be submitted through your initial dealer or place of purchase with your proof of purchase tax invoice.