HT-CL Series Compact Packing Scale
With escalating costs, and downward pressure on product prices, it's vital to seek simple ways to increase productivity. In the fresh fruit & vegetable sector, many companies rely on manual packing processes, often utilising casual labour to pack into punnets/boxes/bags ready for supermarket consumers. Labour is typically the biggest cost to a business, but there is another that can go unmeasured – the cost of extra produce given away in overfilled packs. This can add up to thousands of dollars per week and some local packing sheds are reducing this "giveaway" with one simple change – utilising traffic light signals on their packing scales rather than staff focusing on the numeric weight display. This HT-CL scale is ideal for efficient packing! Introducing our latest compact unit. Highly-visible, multi-colored LED comparator lights make packing small fruits, vegetables, etc., within their designated limits much faster and more accurate than a numeric display alone!
Product Brochure & Manual
Related Video
JcFh70uUju0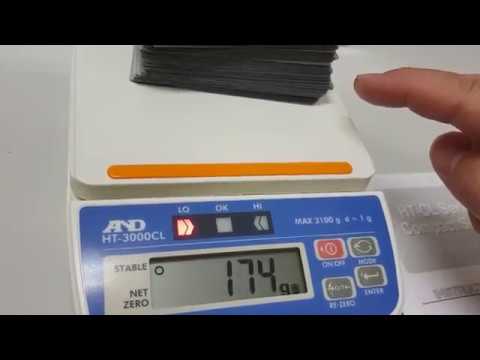 HT-CL Setting Target Values
NTjZG3wwUyg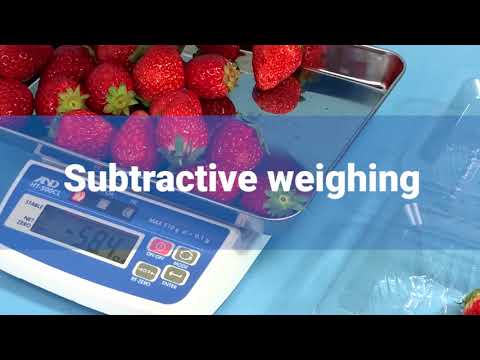 HT-CL Series Compact Scales
Features
Highly-visible, multi-colored LED lights for quick and unmistakable comparator judgements
500g, 3000g and 5000g capacities available in Australia
Negative values allowed for comparator limits for checking weights that are taken out from (instead of added to) a container*1
Operation with either four AA batteries or the provided AC adapter
Large LCD display with 13.5-mm high characters
Auto power off function to avoid wasting power
Multiple weighing units: g, oz, ozt, lb-oz, dwt, ct, tael (HK general/HK jewelry/Taiwan), tola, and N*2
Security slot in the rear of the scale to accommodate an anti-theft lock
Key lock function to prevent operators from making changes to the scale settings
Comes in a stackable carrying case as standard to save space when stored
Includes three color bars (red, green and orange) for sorting the scales depending on the purpose, owner, point of use, etc.
Model & Capacity
(scroll right for purchase/enquiry details)
Model
Capacity
Weighing Pan
Unit Price
excluding GST
Action
HT-500CL

510g x 0.1g

132mm x 130mm
$330.00
Add to cart
HT-3000CL

3100g x 1g

132mm x 130mm
$330.00
Enquire
HT-5000CL

5100g x 1g

132mm x 130mm
$330.00
Enquire
Accessories & Options
(scroll right for purchase/enquiry details)
| | | | |
| --- | --- | --- | --- |
| HT Stainless Pan Option | HT Stainless steel pan for HT series | $65.00 | Add to cart |
What powers this scale?

The HT-CL series can operate with an AC Adaptor (included as standard) or 4 x AA batteries (not included as standard).

Is the HT-CL scale trade approved?

Currently the HT-CL series does not have NMI trade approval.

All A&D products purchased within Australia are covered by a warranty period which varies from 12 months to 5 years depending on the model.

Warranty covers against any defects in the material and workmanship negligence during the manufacture or assembly of the product for the period of the warranty.

Warranty claims should be submitted through your initial dealer or place of purchase with your proof of purchase tax invoice.