FC-i/FC-Si Series Time Saving Counting Scales with High Resolution
Top of the range counting scale featuring 500 ID memories, count accuracy, standard RS232 interface and second platform facility. Counting scale capacities range from 500g to 50kg. The FC500Si and FC 5000Si scales have a count accuracy of 1 in 10,000,000.
Product Brochure & Manual
Related Video
JUUD6Gi8ODQ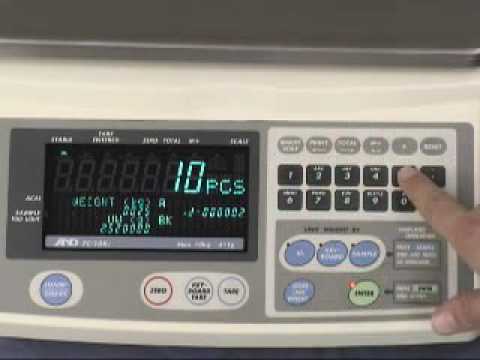 FC-i / FC-Si Series High-Performance Counting Scales A&D
Features
10,000 displayed divisions for maximum.accuracy
One year warranty
High internal resolution of 1,000,000 counts for accurate parts counting
Memory storage for up to 500 ID, unit & tare weights, and alpha-numeric item code
Automatic Count Accuracy Improvement (ACAI)
Rechargeable Ni-MH Battery Pack Option
Remote platform option allows bulk counting
Comparator function triggers HI/OK/LO alarms
Navigator function with LEDs increases ease of use and efficiency of counting scale
Universal Flex Coms (UFC) allows you to format the printout
Model
Capacity
Weighing Pan
Unit Price
excluding GST
Action
FC-500Si

500g x 0.02g

//= $_catacity?>
128mm x 128mm
$ POA
Enquire
FC-5000Si

5kg x 0.02g

//= $_catacity?>
165mm x 165mm
$ POA
Enquire
FC-5000i

5kg x 0.5g

//= $_catacity?>
300mm x 280mm
$ POA
Enquire
FC-10Ki

10kg x 1g

//= $_catacity?>
300mm x 280mm
$ POA
Enquire
FC-20Ki

20kg x 2g

//= $_catacity?>
300mm x 280mm
$ POA
Enquire
FC-50Ki

50kg x 5g

//= $_catacity?>
300mm x 280mm
$ POA
Enquire
Where can I purchase this equipment?

A&D Australiasia has a nation wide dealer network with outlets in all capital cities and in most regional locations. Call Toll Free 1800 241 434 for the location of your nearest dealer.

My product requires service/repair, how do I arrange this?

Contact the A&D Australiasia Service department on 08 8301 8120 or at service@andaustralasia.com.au and they can advise on and coordinate your service requirement.

All A&D products purchased within Australia are covered by a warranty period which varies from 12 months to 5 years depending on the model.

Warranty covers against any defects in the material and workmanship negligence during the manufacture or assembly of the product for the period of the warranty.

Warranty claims should be submitted through your initial dealer or place of purchase with your proof of purchase tax invoice.