X-Ray Inspection in Food Processing
Implement A&D's smart, cutting-edge ProteX X-ray food inspection system in your food packaging, pharmaceutical and manufacturing production lines. A&D's ProteX Series uses advanced algorithms in a compact design, to provide detection for contaminants like bone fragments, plastic, metal and glass. Advanced features like masking, damaged products, missing component detection, misshaped product detection & A&D's QA reporting also come standard.
X-Ray Food Inspection tool detects foreign objects, even those invisible to the naked eye, in food products. It's an indispensable asset for maintaining quality control, enhancing consumer safety, and complying with stringent food industry regulations.
Product Brochure & Manual
Related Video
d-379t5oqlo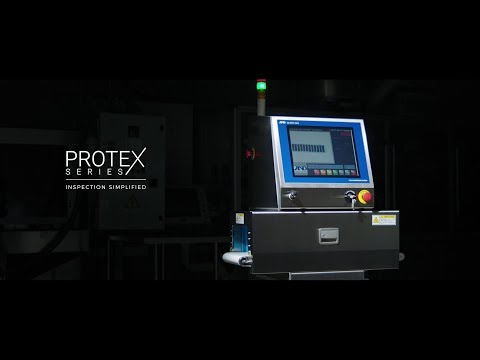 Introducing the ProteX X-Ray Inspection System.
ProteX A&D's X-ray Inspection System!
xNou27QfwMM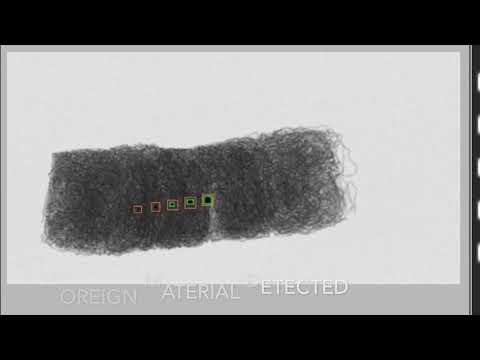 X-ray Inspection of Raw Noodle Packs!
Features
Increased consumer protection
Brand protection and recall prevention
Food safety compliance by X-Ray Food Inspection System
Advanced Algorithms

Built for more than just containments, we also provide mass estimation, shape detection, and component verification
Compact Design

Our equipment is the smallest in class to allow for easy in-line integration with minimal reconfiguration of existing equipment
Easy to Read Display

A 15-inch color touchscreen provides users with a vibrant screen for viewing high-resolution imagery
Streamlined Product Setup

Minimal inputs from the user makes setup and changeover quick
Quick-ship Available

For manufacturers who need product inspection systems within a couple weeks
Accelerated ROI

Reject classification allows the operator to see trends in real time and correct issues upstream from the X-ray.
To see the full library of Inspection videos CLICK HERE
Where can I purchase this equipment?

A&D Australiasia has a nation wide dealer network with outlets in all capital cities and in most regional locations. Call Toll Free 1800 241 434 for the location of your nearest dealer.

My product requires service/repair, how do I arrange this?

Contact the A&D Australiasia Service department on 08 8301 8120 or at [email protected] and they can advise on and coordinate your service requirement.

All A&D products purchased within Australia are covered by a warranty period which varies from 12 months to 5 years depending on the model.

Warranty covers against any defects in the material and workmanship negligence during the manufacture or assembly of the product for the period of the warranty.

Warranty claims should be submitted through your initial dealer or place of purchase with your proof of purchase tax invoice.